The 333rd Air Cavalry
We are currently on leave and are not planning any missions for now
---
Squadron Name: 333rd Air Cavalry
Squad Country:C-Land
Squad Night:Saturdays
Squad Time:10:00pm EST/7:00pm PST
---

Welcome to our squad page. We are a group of PC sim pilots playing a game called Air Warrior III. We fly for the country affectionately called C-Land. You may see us up many nights during the week, but we will operate planned missions on squad night. These missions are designed to destroy a countries ability to carry on the war and therefore render our team successful.
Our squadron might be small at the moment but we are dedicated to the game and are always looking for new members. If you are interested, click on the recruitment icon located to your left.

---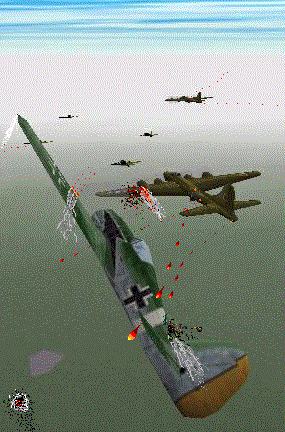 What is Air Warrior?? It is a game developed by the people at Kesmai. You can pilot one of over 40 different World War II aircraft and partake in a struggle for the air fields of the virtual Air Warrior arenas. This virtual world has been divided into 3 different territories; A-land, B-land and C-land. We are a group of pilots who have formed a squadron called the 333rd Air Cavalry. We fight for C-land in it's conquest for virtual-world domination. Do you have what it takes to compete against 250 to 500 human players?? Are you able to get out of the way of skin-searing cannon rounds?? Are you able to drop your bombs with precise accuracy from 40,000 feet or drop a torpedo in Anti-Aircraft range to knock out that enemy carrier thats reacking havoc on your home bases!! Come on up and give it a try.......I Dare Ya!!!!!!!!

---

This AW WebRing site is owned and managed by The 333rd Air Calvary


Prev 5 - Skip Prev - Prev - Next - Skip Next - Next 5 - Random - List

"Air WarriorŪ, GameStormŪ, KesmaiŪ, Kesmai StudiosŪ,
are registered trademarks of Kesmai Corporation. This site is not
affiliated nor endorsed by either GameStormŪ; or Kesmai
Corporation."